Here is a breakdown of the entire course.
This class dives deep into the entire Paramedical field of Areola Tattooing, and does so in a very systematic way. You'll read it, see it, test on it and then you'll be ready to practice on latex and then skin!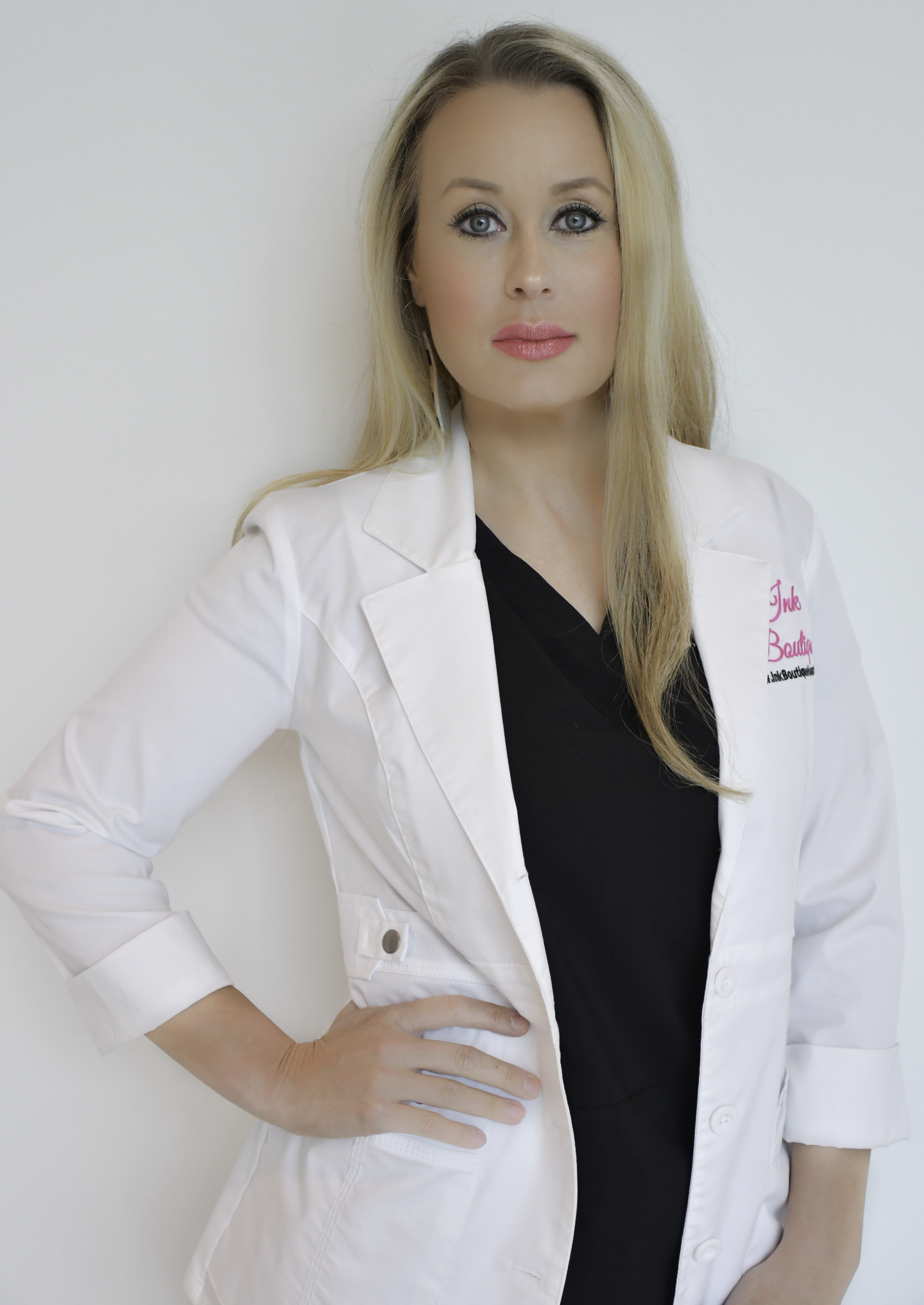 Hi, I'm Sherah Juarez, and I'll be your instructor for this course. I look forward to teaching you almost everything I've learned on my 19 year journey in this field!
Sherah is a Certified Medical Micropigmentologist and has been doing Permanent Makeup and Para-Medical Tattooing for over fifteen years. She performs procedures in the safety and comfort of a doctor's office. She works for 24+ Plastic Surgeons offices throughout Houston and surrounding areas & travels nationally to train artists'. Ink Boutique has two locations, one in The Woodlands (Woodlands Pkwy & Kuyhkendahl) and one in Houston (I10 & Campbell Rd.) and has 2 additional team members Katina Frickey & Michelle Rukny.
She is a Master technician who has traveled both locally and internationally to train with some of the world's finest Master Instructors. She is Master Certified in 3D Eyebrows, 3D Areola, Full lip color and Eyeliner. She has been certified in both Beginning and Advanced Cosmetic procedures and Advanced Machines. She is also member of the Permanent Makeup Society. She has been featured on FOX26, Good Day Houston, ABC 13 and more.